眾軍的大元帥 Generalissimo of the Armies ; The Spirit Rain 靈雨組合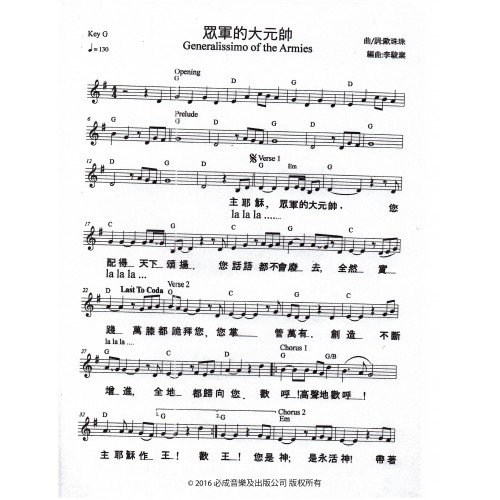 Base price for variant
20.00 元
Sales price without tax
20.00 元
Description
眾軍的大元帥 Generalissimo of the Armies ; The Spirit Rain 靈雨組合

Generalissimo of the Armies is an instrumental Christian pop song, performed
by The Spirit Rain, comprising P Li (guitarist), John Wai (Drummer) and
Dr Emily Ruth Auw (keyboardist/synthesizer). Its syncopated guitar rhythms
produce a lively, uplifting and triumphant atmosphere, fit for a royal wedding.
This song describes the Wedding Feast of the Lamb in The Book of Revelations,
when Jesus will be sitting on the royal throne, surrounded by a multitude of angels,
the twenty-four elders, and all the kings of the earth surrendering their crowns at
His feet. At the same time, the sounds of the angels' blowing their trumpets
resonated all around. Enjoy it!
Reviews
There are yet no reviews for this product.