英文之宝 Mind Your Ch-English (How to get 5** for DSE!) 爭取DSE5** 的秘笈
Mind Your Ch-English (How to get 5** for DSE!)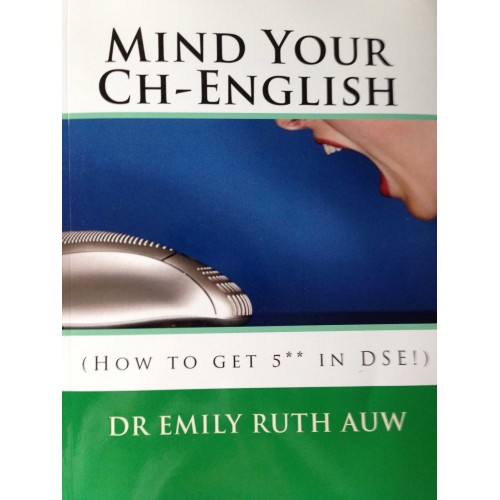 Base price for variant
220.00 元
Sales price without tax
220.00 元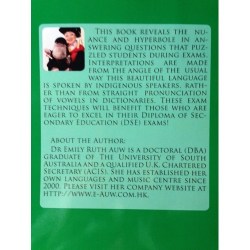 Description
Mind Your Ch-English (How to get 5** for DSE!)
This book reveals the nuance and hyperbole in exam questions that students may encounter during exams. Interpretations are made from the angle of the usual way this beautiful language is spoken by indigenous speakers, rather than straight from pronunciation in dictionaries. These exam techniques will benefit those who are eager to excel in their Diploma of Secondary Education (DSE) exams!
Product Details
Product ID: ON201720000
Author: Dr Emily Ruth Auw
Compiler: Art-Print Co. Ltd.
Illustrator: Mr. Toby Yin-Lai Lam
Price: US$25.45/HK$220
Price: US$22.35 (Free shipping on orders over $35)
Save: $3.10 (12%)
Paperback: 148 pages
Publisher: CreateSpace Independent Publishing Platform; 1st edition (7 Jan 2015)
Product Dimensions: 21.59 x 27.94 cm
Shipping Weight: 12.2 ounces/330 grams
Language: English
ISBN-10: 1502414104
ISBN-13: 978-1502414106
Reviews
There are yet no reviews for this product.