跨境才能及競争優勢 Cross-Border Skills & Competitive Advantage (For law firms in China, Hong Kong & Taiwan)
跨境才能及競争優勢 Cross-Border Skills & Competitive Advantage (For law firms in China, Hong Kong & Taiwan)
Cross-Border Skills & Competitive Advantage (For law firms in China, Hong Kong & Taiwan)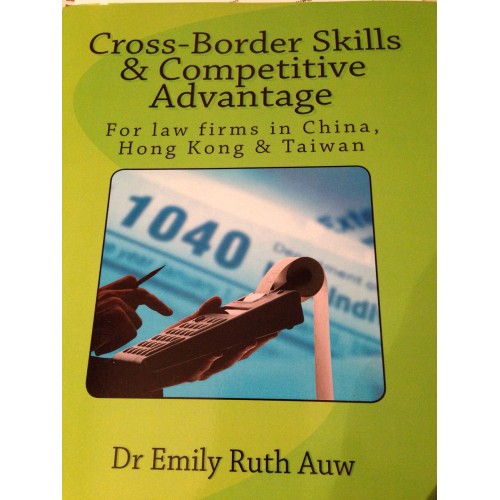 Base price for variant
220.00 元
Sales price without tax
220.00 元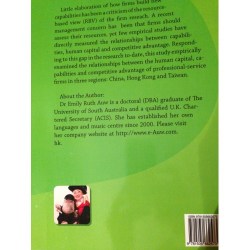 Description
跨境才能及競争優勢 Cross-Border Skills & Competitive Advantage (For law firms in China, Hong Kong & Taiwan)

Cross-Border Skills & Competitive Advantage (For law firms in China, Hong Kong & Taiwan)
Little elaboration of how firms build new capabilities has been a criticism of the resource-based view (RBV) of the firm research. A recent management concern has been that firms should assess their resources, yet few empirical studies have directly measured the relationships between capabilities, human capital and competitive advantage. Responding to this gap in the research to date, this study empirically examined the relationships between the human capital, capabilities and competitive advantage of professional-service firms in three regions: China, Hong Kong and Taiwan.
Product Details
Product ID: ON201730000
Author: Dr Emily Ruth Auw
Compiler: Art-Print Co. Ltd.
Illustrator: Mr. Toby Yin-Lai Lam
Price: US$25.5/HK$220
Price: US$22.35 (Free shipping on orders over $35)
Save: $3.10 (12%)
Paperback: 136 pages
Publisher: CreateSpace Independent Publishing Platform; 1st edition (27 Dec 2014)
Product Dimensions: 21.6 x 0.8 x 27.9 cm
Shipping Weight: 14.7 ounces/417 grams
Language: English
ISBN-10: 1505662575
ISBN-13: 978-1505662573
Units in box: 1
Reviews
There are yet no reviews for this product.